Though Khloe Kardashian and Lamar Odom officially signed divorce papers on July 21, it appears that the divorce might be on hold, or even canceled.
Kardashian Speaks About Divorce
The Kardashian-Odom divorce has been a hot topic for a while, namely due to the fact that though it was inevitable, it seemed as if it would not actually happen due to the fact that Odom could not be located.
The two were wed in 2009, just a month after first meeting. The two began having issues when Odom relapsed with his substance abuse problem and then cheated on Kardashian.
The two initially filed for divorce on September 13, 2013, but was left in limbo because Kardashian could not proceed without the basketball star's signature.
This September, Life&Style magazine reported that both Khloe and Lamar had received a notice from The Superior Court of California County "alerting both Lamar and Khloe that their divorce is not complete — and once again, she didn't respond."
Typically, when that happens, a court will issue a status conference, during which a couple is asked to decide if they will continue with the divorce proceedings.
Status Conference
Once you have initially filed for divorce, the Court sends out a "Notice to Appear" at a Status Conference. This date is usually scheduled 3-5 months following the filing of the Petition for Dissolution. Both parties, as well as their attorneys, are required to appear at the Status Conference. The judge then asks for a status on the divorce. If you have representation, they will provide the judge with a brief report. You attorney may also request that deadlines regarding procedural issues be set.
What if You Don't Appear at the Status Conference?
If you and your spouse do not show up at the Status Conference, the Court will then send you a second Notice To Appear. If you miss this second Status Conference, the judge is able to dismiss your case, on the assumption that you no longer wish to get divorced. If you do want to get divorced, you will need to start the six-month process again, which also means paying filing fees again.
Khloe and Lamar
As of April, it was still unclear what was happening with the reality star's divorce. Despite the fact that it was 16 months after the initial filing, and the fact that there was no response from Odom, Kardashian had still not moved to get a default divorce judgement.
A default divorce judgement can occur if a respondent does not file his or her response within 30 days of receiving the petition. At that time, the petitioner can obtain a "default" divorce by filing court forms for judgment, child custody, child support, spousal support, and property division. No trial is necessary.
Additionally, if you cannot locate your spouse and are seeking divorce, you are able to do so by filing a divorce by publication.
Proving a Lost Spouse
In order to pursue a divorce by publication you will need to prove to the court that you have searched for your missing or hiding spouse. This can be done through a number of means. You will need to provide the court with a signed Affidavit of Diligent Search that proves you have taken all actions possible to locate your spouse. This document proves you have exhausted your search, and the spouse can absolutely not be found.
Application for Publication of Summons
After submitting the Affidavit of Diligent Search you will need to file an Ex Parte (Without Notice) Application for Publication of Summons; Declaration of Petitioner in Support Thereof; Memorandum of Points and Authorities. Once the court approves this it will issue an Order of Publication, which allows the summons to be published. The summons will be published once a week for four successive weeks, with at least 5 days between successive publications.
Failure to Respond to Divorce by Publication
The missing spouse will have 30 days to file a response. If the missing spouse fails to respond, a Petitioner then files a Request to Enter Default Dissolution of Marriage. There is no final hearing and the divorce will be finalized six months after the first publication of the summons. While the court can grant the divorce, it cannot make decisions regarding child custody, child support, or division of property.
Divorce Now Called Off
As Kardashian recently said in an interview with Complex magazine, Odom is "going to always be that person," proving that divorce is never an easy situation for anyone. But things recently took an even more dramatic turn when Odom was found unconscious in a Nevada brothel in mid-October.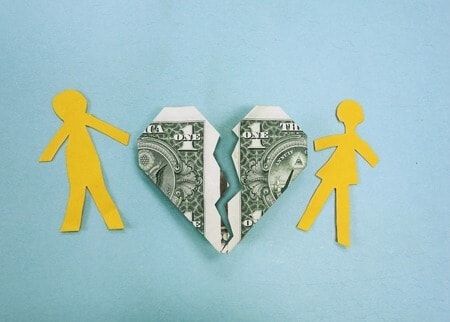 Reports allege that Kardashian immediately flew to be at his side, despite the fact that the couple filed their official divorce papers in July 2015.
Because a standard divorce takes a minimum of 6-months in California, a judge had yet to rule on the papers, which means that the two are still technically married. And they might stay that way as Kardashian's lawyer, Laura Wasser, has asked a judge to withdraw the divorce papers.
6 Month Timeline
In California, a divorce takes, at a minimum, 6 months to complete. That is how long it takes for the courts to change your status from "married" to "single." This is a minimum amount of time. If there are issues regarding child custody or spousal support, your divorce could take even longer.
Khloe Speaks About Divorce
Kardashian recently sat down with Complex magazine for their August/September issue to speak about how she was feeling about Odom and her future.
"I talk to Lamar as often as I can, which is inconsistent, but not on my terms," Kardashian said. "When you genuinely feel like that was the right relationship, you're supposed to give it all you can. That's what marriage is about. It's not, 'Let's see if it works, if not we always have divorce.' I am not one of those girls. You took a vow before God and you're supposed to abide by that."
The interview happened before the divorce papers were officially signed. Kardashian maintained she wasn't "rushing" the divorce because she wasn't "looking to get married tomorrow."
"Lamar is genuinely one of the best people I've ever met, and everyone says that when they meet him. I think Lamar's going to always be that person [for me] but that's what made it so special," she said. "Even if I had it for five years or whatever, it was the best ever and I'm grateful I did. Some people don't get that ever and I had that magic for a long time."
She went on to say that she misses Odom "every day."
"I miss what we had – things we got to do together are just memories. I like looking back and holding on to that stuff," she said. "I definitely miss it, and there's times I'll get so sentimental and so sad, but this had to happen for some reason. I'll figure it out over time, someone will give me that answer eventually."
It seems now the two might now have that time to consider what their next steps will be, and if they will remain married.
Moving on After Divorce
Divorce is an emotional process and no two divorces are alike.That means your best friend's divorce will not be like yours. Because of this, it can be hard to get a full picture on what divorce is. Working with a divorce attorney to help ease the division of marital property, child custody, and spousal support issues. But a lawyer will only be able to focus on the legal issues (as they should). Meanwhile, your therapist will focus on the emotional issues (as they should). While both of these professionals will be able to dive into their specific roles, they will not be able to switch places. So lawyers might not see underlying motivations of your ex. And your therapist will not be able to help you decide to settle the complex financial regulations of dividing up property. Your family and friends, are also not your therapist or your attorney. What they can offer is support, but be wary of taking any advice. You can consult the internet, wade through hours of self-help books, or meetings, but there is no "one stop shop" when it comes to your divorce.
Working with a Divorce Attorney
Regardless of fame or fortune, divorce is a difficult process, but one that can be aided by the help of a divorce attorney. There are many aspects of a marriage that must be decided, including child custody, marital property, and alimony. Working with a divorce attorney is a way to make the process smoother. If you're considering divorce, you should also consider a divorce attorney like the ones at Law Offices of Korol and Velen, Certified Family Law Specialists.
Law Offices of Korol and Velen, Certified Family Law Specialists
6300 Wilshire Blvd., Suite 1430,
Los Angeles, CA 90048
Phone: 323.653.1600
Fax: 323-653-1606