While the holidays were once a time of excitement, love, and cheer, they can take quite a nasty turn when you and your spouse are no longer together. Whether you are in the midst of a divorce or have otherwise broken up, it can be an emotionally devastating time. This is why our lawyers at the Law Offices of Korol & Velen strive to offer our clients guidance, advocacy, and care during this otherwise challenging endeavor.
Co-parenting can be trying, regardless of the time of year--though one is truly tested when it comes to the holidays. Missing time with your children on Christmas, ringing in the New Year alone, or even forgoing traditions you once shared can take a severe emotional toll. This is why it is vital you approach the holiday season with a game plan, to ease the entire process overall.
Consider the following tips when surviving co-parenting during the holidays:
Get specific about your co-parenting plan, especially when it comes to pick-up and drop-off times
Sit down and talk with your children about what is to come
Plan new traditions for the future
Rely on the support of family and friends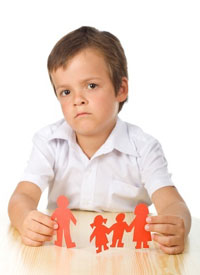 Contact Our Skilled Attorneys
The Law Offices of Korol & Velen is comprised of experienced and dedicated lawyers who are willing to go the distance on your behalf. Regardless of any complexities present in your situation, we have the tools and resources necessary to offer you viable solutions to even the most painful and demanding problems. Our legal team won't give up on your best interests, so don't make the mistake of taking on divorce without us as your trusted allies.
Schedule an initial consultation today. Contact us by calling (818) 962-4669 at your earliest convenience.