Filing for Divorce in L.A. County
Get Counsel from a Board-Certified Specialist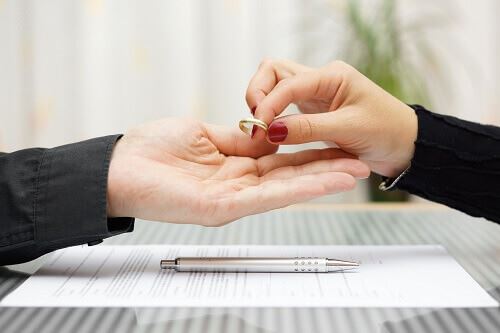 Research shows that almost 50 percent of marriages in the U.S. end in divorce. The prospect of divorce initiates a wide range of emotions and can be traumatic for most individuals. Hiring a lawyer early in the process can ease some worries and may even help resolve your case quicker.
At the Law Offices of Korol & Velen, we offer caring counsel to our clients while providing high-level negotiation skills and assertive representation. One of our attorneys is a board-certified family law specialist and has the knowledge and experience in navigating the California Family Code.
We handle all divorce-related issues, including:
For a combined 40 years, our lawyers have handled countless of contested divorces with competence, compassion, and personalized attention. Our firm is committed to protecting your rights.
Call our firm at (818) 962-4669 or contact us online today to schedule a consultation.
Avoiding Court During Your Divorce
California is a no-fault divorce state, which means that either party may file for divorce for no other reason than irreconcilable differences. Despite the emotions often involved in such matters, our firm believes that it is in the best interests of both parties to work out an agreement and avoid costly, expensive, and heated divorce litigation.
We recommend our clients to consider these court-free approaches:
The Law Offices of Korol & Velen can also draft a prenuptial or postnuptial agreement for individuals who are looking to secure their finances in the event of a failed marriage or other life event. These agreements can significantly reduce the issues involved in divorce cases. Our divorce attorneys have the experience in drafting a sound and enforceable agreements, as well as providing counsel through both contested and uncontested divorces.
Are you considering divorce? Schedule an initial consultation with our firm when you call (818) 962-4669!