Filing for Divorce in Los Angeles
Get Counsel from a Board-Certified Specialist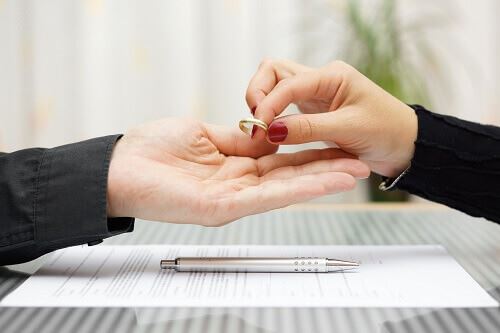 Research shows that almost 50 percent of marriages in the U.S. end in divorce. The prospect of divorce initiates a wide range of emotions and can be traumatic for most individuals. Hiring a lawyer early in the process can ease some worries and may even help resolve your case quicker.
At the Law Offices of Korol & Velen, we offer caring counsel to our clients while providing high-level negotiation skills and assertive representation. One of our attorneys is a board-certified family law specialist and has the knowledge and experience in navigating the California Family Code.
Divorce-Related Issues We Handle
We handle all divorce-related issues, including:
For a combined 40 years, our lawyers have handled countless of contested divorces with competence, compassion, and personalized attention. Our firm is committed to protecting your rights.
The Divorce Process in California
The prospect of divorce inevitably brings clients to our office with a wide range of emotions. At the Law Offices of Korol & Velen, we are very sensitive to those going through a marital breakdown.
We understand that this may mean that you have lost a source of support, comfort, and familiarity—both financially and emotionally in many cases. We have handled hundreds of divorce cases with competence, compassion, and personalized attention.
Hiring an attorney early in the process often prevents the mistakes that occur when parties to divorce represent themselves before the court. We know this because we handle many cases where individuals have tried to handle their divorce themselves and later came to us when they can no longer navigate their way through the legal system.
Getting legal help early in the process can prevent the many mistakes our clients make trying to handle things themselves. It can also avoid the stresses that accompany those mistakes. Trust your case to our team!
Division of Marital Assets in California
California is a community property state, meaning all assets acquired during the marriage – including increased value of assets brought to the marriage – are part of the "marital pot."
Our attorneys are experienced in the valuation and division of assets in property division matters , while retaining forensic accountants and other professionals to value:
Pension plans
Stocks/stock options
Homes
Other real estate
And business ownership interests
What California Law Says About Spousal Support
Spousal support, or better known as "alimony," may be granted when one partner's income exceeds the other, especially if the party receiving support has less education or a lower earning capacity.
The amount of spousal support depends on many factors, including:
The income levels of both parties
Custody arrangement
Housing situations
And more
The duration of spousal support depends upon the length of the marriage and other factors. If the marriage has lasted more than 10 years, support might be granted indefinitely until the death or remarriage of the receiving spouse.
Settling a Divorce vs. Divorce Litigation
California is a no-fault divorce state. This means that either party may file for divorce simply due to irreconcilable differences. Property settlements are not affected by the behavior of either spouse – although child custody and visitation may be.
Despite the emotions often involved in divorce, it is in the best interests of both spouses to work out an agreement and avoid divorce litigation. Settlement affords more control than going to court, where the final decision lies with a judge.
It can also allow a couple to resolve their case quicker and more affordable. If an agreement cannot be reached, however, we vigorously defend our clients' interests in court to ensure a fair divorce settlement. The Law Offices of Korol & Velen often recommends mediation with a neutral third party to work out disagreements, particularly when children are involved.
We advise clients on legal strategies and recommendations for workable, out-of-court, custody and visitation agreements. We stand by our clients until the healing and recovery process of divorce where we refer a network of trusted family counselors to help them. No matter the specific concerns you have, we can assist with every aspect of divorce.
How To File for Divorce in California
Petition for Divorce
To start the divorce process, one of the spouses must file a petition. Even if both spouses are in agreement, one of them will have to file a petition with the court asking for the divorce.
This petition states the grounds for the divorce. These vary from state to state. California is a no-fault state, meaning no fault is placed on either party regardless of infidelity, etc. All jurisdictions allow for some type of no-fault grounds such as "irreconcilable differences."
Some states will consider fault grounds for divorce, such as adultery or abandonment. Your attorney will be able to advise you on if fault grounds are available in your state, and if so, whether or not it makes sense to file for divorce on fault grounds.
Temporary Orders for Support and Custody
If one spouse is seeking financial support or custody of children, that spouse will need to ask the court for temporary orders for support and custody. A temporary order is usually granted within a few days of the initial petition. It remains in effect until the full divorce court hearing.
If the party seeking the temporary order is the same party who is filing the petition, it's advised that they file both the divorce petition and the temporary order at the same time. If you are not the party that filed the divorce petition but will be looking for temporary support or child support, it's advised that you file your request for the temporary order as soon as possible.
An attorney can ensure that you fill out the correct forms and file them correctly and in a timely fashion.
Proof of Service and Response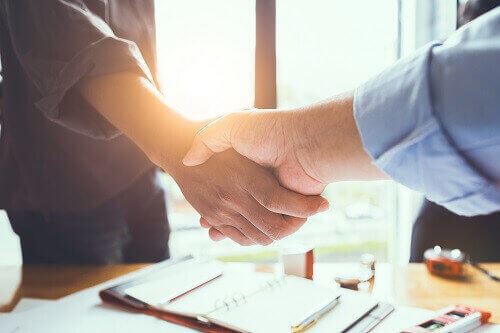 When a party files for divorce they also need to file for a proof of service of process. This document proves that a copy of the divorce petition was given to the other party. This can be done through a process server, or by a lawyer.
There are numerous ways to do this and you'll want to consult a lawyer for advice on how to do this. If the parties mutually agree on the divorce, it is best for the party who files the complaint to arrange for service of process to the other party's attorney.
Once the party receives the service of process they will need to file a response to the petition. In states where fault grounds can be filed and the responding party wants to dispute those grounds, he or she needs to address it in the response. They are able to dispute the facts alleged in the grounds for divorce.
Additionally, it should be set out in the response if the party disagrees with:
Child support
Child custody
Or any other issue
Negotiation
When two divorcing spouses disagree on issues they must come to an agreement that settles their differences. Often times this is done through mediation rather than going to divorce court. During this process every aspect of a marriage is resolved: child custody and visitation, child support, property division and any spousal support.
Working with a mediation lawyer can help you receive the settlement you are seeking when it comes to dissolving your marriage. It's within your best interest to try and resolve all these issues outside of court.
This will cut down on legal fees, time spent arguing, and any headaches that can come with trying to go back and forth to find an agreeable settlement. Any issues left undecided during the mediation process will have to be decided at a trial.
Order of Dissolution
Once everything is decided upon an order of dissolution is set forth.
This document spells out:
How the property and debts are to be divided
What child custody and visitation schedule is
What support payments (spousal and child) need to be paid
And any other issues
If the parties are able to negotiate their own resolution to all of the issues, their lawyers will draft the order of dissolution and submit it to the court. If the Order of Dissolution complies with legal requirements and both parties entered into it knowingly and willingly and can attest to it, then the judge approves it.
This means the divorce is finalized. If these issues cannot be resolved then a couple will have to go through divorce court and have a judge decide on the aspects of the marriage dissolution. Once that is decided an Order of Dissolution is the end result of the trial.
Working with an attorney can also be helpful if the divorce agreement is not adhered to. Having everything legally determined means there is a creation of a binding document that both spouses much adhere to.
This means that if the divorce agreement is violated, you have legal backing to pursue legal action against the delinquent spouse. Call us today if you have questions regarding your divorce decree in Los Angeles.
How Much Does a Divorce Cost in CA?
While the fees associated with your divorce will vary greatly depending on whether your case is contested or uncontested, the filing fees will remain the same. Once you file for divorce at your local court, the fee is generally $435. If the respondent decides to file a response, then he or she must also pay the filing fee. Those who cannot afford this fee may apply for a waiver.
Do You Need a Lawyer to File for Divorce in California?
No law in California requires that you retain legal representation upon filing for divorce.
However, if you do hire an attorney, there are several unique benefits in doing so:
You can focus on your life and emotions - the divorce proceedings can become long and complex; we take that burden off your shoulders so you can process the events happening around you.
You can rely on us - the outcome of your divorce can leave lifelong implications; having an attorney prioritize your best interests while steering you down the right path is critical to your case.
Hidden assets - it's not uncommon for spouses to hide assets if they know a divorce is coming. An experienced lawyer can help uncover these so that your future is protected.
Children - If you and your divorcing spouse had children together, your visitation or custody rights make be at risk. We tailor a plan to meet your needs so that your parenting agreement isn't in jeopardy.
Avoiding Court During Your Divorce
California is a no-fault divorce state, which means that either party may file for divorce for no other reason than irreconcilable differences. Despite the emotions often involved in such matters, our firm believes that it is in the best interests of both parties to work out an agreement and avoid costly, expensive, and heated divorce litigation.
We recommend our clients to consider these court-free approaches:
The Law Offices of Korol & Velen can also draft a prenuptial or postnuptial agreement for individuals who are looking to secure their finances in the event of a failed marriage or other life event.
These agreements can significantly reduce the issues involved in divorce cases. Our attorneys have the experience in drafting a sound and enforceable agreements, as well as providing counsel through both contested and uncontested divorces.
What Makes Our Firm Qualified to Help You?
Representing clients throughout the area, one of our lead lawyers is a board-certified family law specialist. Our firm handles all aspects of divorces in California, including legal separation and dissolution of marriage, property settlements, child custody and visitation arrangements, as well as child support and spousal support issues.
We want to help you protect your rights and avoid common divorce mistakes. For detailed information about California divorce law and how to get a divorce, call our firm today. Whether you are considering divorce, have been served, or need guidance on where to file divorce papers in Los Angeles, we offer initial consultations.
Related Reading
Seeking a way to get a divorce? Schedule an initial consultation with our firm when you call (818) 962-4669!