Los Angeles Child Custody Lawyers
Guidance Through Visitation Matters in California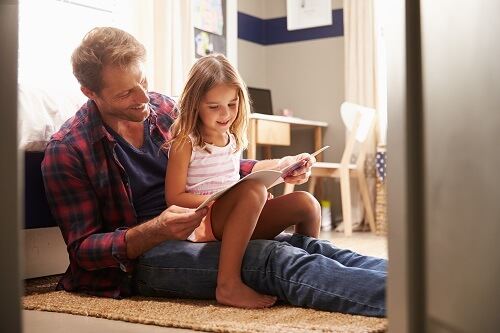 When it comes to child custody and visitation matters, we understand that you want what is best for your child. We also know that this is a sensitive and emotional concern, often involving conflict with the other parent.
At the Law Offices of Korol & Velen, we work with clients one-on-one to develop effective solutions to the custody issues they face. One of our lead attorneys is a certified family law specialist with the State Bar of California Board of Legal Specialization. With over 40 years of combined experience, we offer the dedicated service and trusted counsel you need at this time.
Consult Experienced Custody Attorneys
Our legal team has handled hundreds of child custody cases, giving each and every client the personalized attention they deserve. We do not back down from complex or difficult cases; instead, we rise to the occasion to aggressively advocate for our clients.
Whether the custody matter is resolved through negotiation or by a judge in court, we will stay by your side to defend your best interests and the best interests of your child.
Contact our Los Angeles child custody attorneys today at (818) 962-4669 to discuss your child custody or visitation issue.
Custody & Visitation Laws in California
As you navigate your child custody or visitation case, it is important that you understand the different laws surrounding child custody and the various arrangements available.
Let's dive into these laws and the many types of custody together.
Types of Child Custody
In California, there are two main categories of custody: legal and physical.
Keep in mind that both legal and physical custody may be granted to one parent (sole or full custody) or split between both parents (joint or shared custody).
Legal and Physical Custody: What's the Difference?
Legal Custody
California Family Code § 3003 – Legal custody refers to a parent's right and authority to make important decisions regarding the child's life, such as the child's:
Healthcare
Education
Religious activity
Typically, both parents will be granted joint legal custody, which means both parents are permitted to make these types of decisions, regardless of which parent the child lives with (see "physical custody" below).
In rare cases, such as when parents are incapable of making decisions together or when one parent is deemed "unfit" to have legal custody, the court may grant just one parent sole legal custody.
Physical Custody
California Family Code § 3004 – Physical custody refers to which parent the child actually lives with.
Often, one parent has "primary" physical custody, which means that the child lives with and is under that parent's supervision the majority of the time. In such cases, the other parent often has visitation rights.
If the child lives with both parents for significant lengths of time, both parents have joint physical custody.
Sole vs. Joint Custody
Sole Custody
One parent is determined to be the primary physical caretaker. The noncustodial parent is often granted a generous visitation schedule in this situation, as well as the ability to be involved in joint decisions about the child's upbringing.
Most courts are actually moving away from the practice of awarding sole custody to one parent in an attempt to enlarge and improve the role a divorced father plays in his children's lives. However, if one parent is deemed unfit because of alcohol or drug dependency, their new partner is unfit, or they have charges of neglect or abuse, then the courts usually don't hesitate to award sole physical custody to the other parent.
It's advised that you do not to seek sole custody unless the other parent causes direct harm to the children.
Joint Custody
Joint or shared custody means that both parents share decision-making responsibilities for and/or physical custody of their children. Joint custody can be awarded if the parents are divorced, separated, or no longer cohabiting, or even if they never lived together.
Joint custody can take one of the following forms:
Joint legal custody
Joint physical custody
Joint legal and physical custody.
It's common that couples who share physical custody also share legal custody, but this is not necessarily the case the other way around.
Usually, parents work out a schedule according to work requirements, housing arrangements, and the children's needs when joint custody is shared. If parents are not able to agree on a schedule, the court arranges and imposes an arrangement. The most common pattern is for the child to split weeks between each parent's home.
Here are some other joint physical custody arrangements:
Alternating months, years, or six-month periods
Spending weekends and holidays with one parent, and then spending weekdays with the other.
"Birds nest custody" or "nesting," where the child remains in the family home while the parents take turns moving in and out. In this instance, the parents each have their own separate housing.
How Do I File for Custody of My Child in Los Angeles?
The way you file for custody of your child in Los Angeles depends on whether you already have an open family court case:
If you do not have an open case, you will need to open one. The type of case you open depends on whether you are married to or have a registered domestic partnership with the other parent, such as requesting custody orders as part of a divorce/legal separation/annulment case.

If you currently have an open case, you will need to request a hearing for custody and visitation issues.
You can also file a Petition for Custody and Support of Minor Children if:
You are married or in a registered domestic partnership with the other parent and do not want to get a divorce, legal separation, or annulment but want a court order for custody and visitation (with or without child support);

You are not married but the father has already signed a Voluntary Declaration of Paternity and you now want a court order for custody and visitation; or

You are not married but have legally adopted a child together and now want a court order for custody and visitation.
You can find the appropriate forms for your specific custody case on the California courts website.
How Is Custody Decided in California?
"Best Interests of the Child"
California child custody judges consider the best interests of the child when making their decisions regarding custody of the child. A judge is not permitted to give preference to a parent based on their gender.
California law has two specific guiding policies when determining a child's best interests:
The health, safety, and welfare of children must be a court's primary concern
Children benefit from frequent and continuing contact with both parents
A judge will weigh any relevant factors within these two parameters when making their judgment regarding each individual case.
Child's Preference
According to California law, if a child is mature enough to make an intelligent choice regarding custody, then the courts must consider that choice. A specific age is not required by law, but it makes sense that the older the child, the most likely he or she will be able to provide a mature decision.
Is California a Mother or Father State?
If the parents are married, California courts will determine custody based on the child's best interests, not based on a preference for either parent. However, if the parents are unmarried, the mother has custody of the child until paternity is legally established, either via a paternity case or both parents signing a Voluntary Declaration of Paternity.
What Is an Unfit Parent in California?
The court may order a child custody evaluation to determine if a parent is unfit. The evaluator may consider:
The parent's level of involvement in the child's life in the past;

How well the parent understands and attends to the child's needs;

The child's feelings toward the parent;

Whether the parent is capable of setting age-appropriate limits;

How the parent handles conflict with the other parent;

Evidence of child abuse or a history of domestic violence;

Whether there is a history of substance abuse;

If the parent has a mental illness that threatens the welfare of the child.
How Does Moving Out of State Affect Child Custody?
The parent with physical custody can legally move out of state with the child as long as the change does not negatively affect the child's best interests. Under California law, if the parent plans to move away with the child for more than 30 days, they must provide written notice at least 45 days before the intended move so that the parents can come up with a new custody or visitation agreement. If the noncustodial parent disagrees with the move, it is possible to file an objection to the relocation and request that the court modify custody.
Avoid Litigation in Your Child Custody & Visitation Case
As experienced child custody attorneys in Los Angeles, we can explain your rights legal options so that you can make informed decisions. We also aim to help you and the other parent develop sustainable, flexible, and reasonable custody agreements. We have extensive experience helping parents negotiate disagreements and issues related to work schedules, school and activities, family holidays, vacations, weekend custody, and any other obstacles. Whether you are in the middle of divorce or legal separation, we can assist you with every step of the child custody negotiation process.
Through collaborative law or mediation, parents may establish their own custody and visitation arrangements without having to go to court. We believe that arriving at amicable agreements is the best solution for both adults and children, as it minimizes conflict and spares you from the arbitrary decision of a judge who cannot fully understand you or your needs.
The Superior Court of California provides a free mediation service for parents called the "conciliation court." Our Los Angeles child custody lawyers can help you prepare for your conciliation sessions. However, if agreement cannot be met through mediation and negotiations, we will not hesitate to aggressively protect your rights and interests in court if it becomes necessary.