Los Angeles Prenuptial Agreement Attorneys
Helping You Reap the Benefits of a Prenup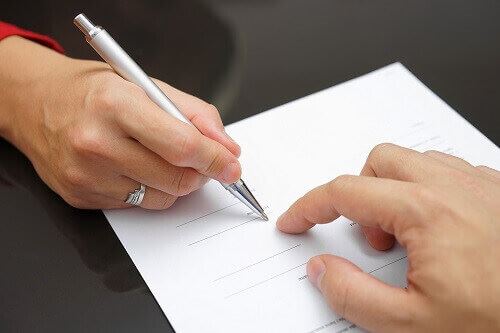 A prenuptial agreement, or prenup, may not be something you and your soon-to-be spouse want to think about, but it is an important and helpful legal tool that can provide you both peace of mind and assurance. And really, what is more romantic than being on the same page?
Prenups, as well as postnuptial agreements, can offer stability and protection of your assets should divorce or death occur. They are a wise means of protecting what you have worked so hard to build.
Do We Need a Prenuptial Agreement?
Anyone engaged to be married can benefit from a prenup, not only wealthy celebrities.
A prenuptial agreement between spouses can build solid groundwork in the event of a failed marriage. Our Los Angeles prenup attorneys can help you decide on the right strategy and draft a thoughtfully developed prenuptial agreement.
Reasons to Get a Prenup
You should consider getting a prenup if:
You own or co-own a business or practice
You may receive a large inheritance
You expect to see a large increase in income
You have valuable property, such as real estates, stocks, etc.
You have loved ones who need a secure financial future
The Prenuptial Agreement Process in CA
So you've decided to get a prenup. You are likely wondering, "How do prenups work in California?" We're here to guide you through the process.
Before signing the agreement both you and your fiancé(e) will need to obtain counsel. Full disclosure of all your assets and debts will be required in order to minimize the chances of having a court set it aside.
This process takes time—you have to obtain a lot of documentation related to your assets and debts, and the exchange process that occurs in order to review and revise the proposed agreement takes time. You also have to have time to think through and fully agree to the terms.
However, the time it takes to draft a prenup is well worth it. You will be less likely to challenge anything in the agreement if both you and your fiancé are comfortable with the agreed-to terms.
Do I Need a Lawyer for a Prenup?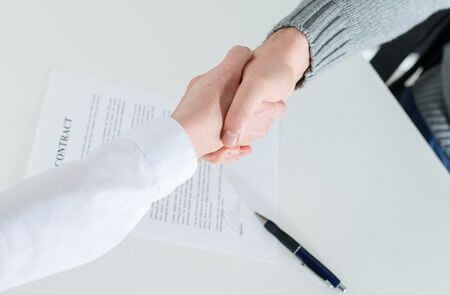 Prenups are complex legal contracts. If a prenup is not at least reviewed by a lawyer, then it could contain mistakes that result in the contract doing more harm than good. Prenup lawyers can ensure your prenuptial agreement is airtight and that it protects your assets and interests.
A well-drafted prenuptial agreement can help speed up a divorce proceeding or may even avoid it altogether. If both parties have decided to proceed with a marital agreement, it is essential for both parties to fully trust each other to disclose their finances.
Please note: A prenup can easily be challenged in court if it is later revealed that one of the parties hid assets at the time the agreement was drafted.
Experienced Los Angeles Prenuptial Agreement Attorney
At the Law Offices of Korol & Velen, we have been drafting comprehensive prenups for a combined 40 years. We have the knowledge and experience to ensure that the agreement you sign is binding in court.
Our family law firm is committed to strategically assessing your case to protect your financial interest.
Schedule a consultation with our Los Angeles prenuptial agreement attorney when you call (818) 962-4669!
California Prenup FAQ
Is California a Community Property State?
California is a community property state, which means that in the event of a divorce, all marital property is subjected to asset division.
Will a Judge Uphold a Prenup in California?
Yes, valid prenups are enforceable and will be upheld by a judge.
For a prenup to be valid, it must have been drafted according to state law. It must also have been signed by both parties willingly (not under duress).
What Makes a Prenuptial Agreement Invalid?
If either party failed to disclose any property, assets, debts, or other relevant information, the prenup will be considered invalid. A judge cannot and will not enforce such prenups.
Other reasons why a prenup would be considered invalid include:
The existence of a verbal contract that supplements the prenup
Either spouse included unfair terms in the prenup
One spouse signed the prenup under duress
The couple did not get legally married
To ensure that your prenup is valid, it is best to consult a knowledgeable prenuptial agreement attorney in Los Angeles.