When Amber Heard was awarded $7 million as part of her divorce agreement from Johnny Depp in mid-August, she announced that she would be donating the money to a charity in which she has volunteered for years – the American Civil Liberties Union.
Since her announcement, Depp has arranged for the money to be donated directly to the ACLU, and not to Heard first.Allegedly, the ACLU and CHLA have already received the first installments of Depp's $7-million pay-out on behalf of Heard.
Depp Sending Divorce Money to Charities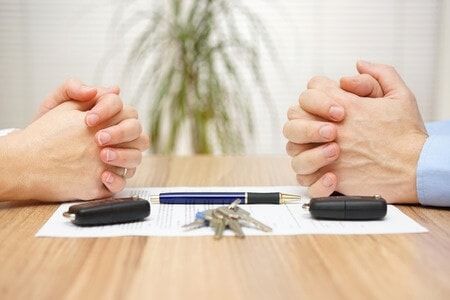 While Depp might be looking to cut out the "middle man," Heard's legal team believes it compromises the agreement the couple came to. As her team said in a statement, the actress "appreciates Johnny Depp's novel interest in supporting two of her favorite charities" and the announcement of his support was "great and unexpected news," but it was not OK because it changes the terms of the agreement that the two had arrived at in August.
"If Johnny wishes to change the settlement agreement, we must insist that he honor the full amount by donating $14 million to charity, which, after accounting for his tax deduction, is equal to his $7 million payment obligation to Amber," her team said. Heard's legal team went on to add that Depp should donate the amount in its entirety immediately instead of sending payments over the next few years.
"Anything less would be a transparent attempt by Johnny's counsel, Laura Wasser and Patti Glaser, to reduce their client's true payment by half under the guise of newfound concern for charities that he has never previously supported," the statement said.
Depp and Heard Divorce
Heard filed for divorce from Depp on May 23 after only a year of marriage. Amid allegations of physical abuse, Heard was granted a temporary restraining order against Depp. Depp denied all allegations of abuse and during preliminary hearings suggested the actor's estranged wife was merely looking to tarnish the actor's image so she could financially capitalize on their divorce.
Following the case's settlement on Aug. 16, the actors issued a joint statement reading, "Our relationship was intensely passionate and at times volatile, but always bound by love. Neither party has made false accusations for financial gain. There was never any intent of physical or emotional harm. Amber wishes the best for Johnny in the future. Amber will be donating financial proceeds from the divorce to a charity. There will be no further public statements about this matter.'"
Depp and Heard Did Not Have a Prenuptial Agreement
Prenuptial agreements will always needs to be considered in divorce cases. While Heard and Depp did not create one, it is always advised that a couple does.
There's a wide range of what can be included in a prenuptial agreement. It should be flexible enough to accommodate the couples' wants, while also following legal guidelines.
What Can be Included in a Prenuptial Agreement
A prenuptial agreement can include the following:
(a) how property will be divided on divorce;
(b) whether or not specific items should be considered community property or separate property;
(c) who will retain ownership of the marital residence;
(d) who will be responsible for premarital debts;
(e) how property should be distributed upon death;
(f) most States want alimony obligations to be included
(g) what are the financial responsibilities during the marriage;
(h) which state the prenuptial agreement is under. If this is not clearly stated, the prenuptial agreement will be considered under the state where the divorce is taking place, not the marriage;
(i) how disputes regarding the prenuptial agreement will be resolved; and
(j) sunset clause. This allows that the prenuptial agreement will not be valid if the couple is married for a certain number of years.
What Cannot be Included in a Prenuptial Agreement
There are limitations to what can be contained in prenuptial agreements. A prenuptial agreement cannot include the following:
(a) custody of children;
(b) visitation right to the children;
(c) child support;
(d) anything "illegal";
(e) anything "unconscionable";
(f) anything thought to encourage divorce.
While most states allow prenuptial agreements to outline alimony arrangements, if a judge believes these arrangements to be unjust, a court will be allowed to invalidate the alimony provisions. This usually happens if there is great disparity between spouses' incomes.
Temporary Orders for Support and Custody
If one spouse is seeking financial support or custody of children, that spouse will need to ask the court for temporary orders for support and custody. A temporary order is usually granted within a few days of the initial petition. It remains in effect until the full divorce court hearing. If the party seeking the temporary order is the same party who is filing the petition, it's advised that they file both the divorce petition and the temporary order at the same time. If you are not the party that filed the divorce petition but will be looking for temporary support or child support, it's advised that you file your request for the temporary order as soon as possible.
Proof of Service and Response
When a party files for divorce they also need to file for a proof of service of process. This document proves that a copy of the divorce petition was given to the other party. This can be done through a process server, or by a lawyer. There are numerous ways to do this and you'll want to consult a lawyer for advice on how to do this. If the parties mutually agree on the divorce, it is best for the party who files the complaint to arrange for service of process to the other party's attorney.
Once the party receives the service of process they will need to file a response to the petition. In states where fault grounds can be filed and the responding party wants to dispute those grounds, he or she needs to address it in the response. They are able to dispute the facts alleged in the grounds for divorce. Additionally, if the party disagrees with property division, support, custody, or any other issue, this should be set out in the response.
Negotiation
When two divorcing spouses disagree on issues they must come to an agreement that settles their differences. Often times this is done through mediation. During this process every aspect of a marriage is resolved: child custody and visitation, child support, property division and any spousal support. Working with a lawyer can help you receive the settlement you are seeking when it comes to dissolving your marriage. It's within your best interest to try and resolve all these issues outside of court. This will cut down on legal fees, time spent arguing, and any headaches that can come with trying to go back and forth to find an agreeable settlement. Any issues left undecided during the mediation process will have to be decided at a trial.
Order of Dissolution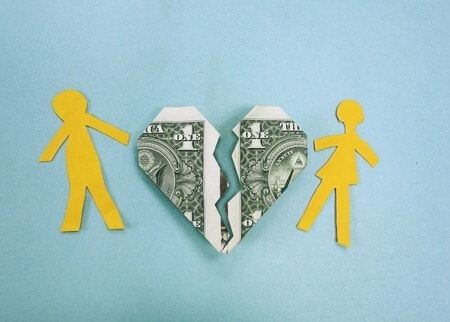 Once everything is decided upon an order of dissolution is set forth. This document spells out how the property and debts are to be divided, what child custody and visitation schedule is, what support payments (spousal and child) need to be paid, and any other issues. If the parties are able to negotiate their own resolution to all of the issues, their lawyers will draft the order of dissolution and submit it to the court. If the Order of Dissolution complies with legal requirements and both parties entered into it knowingly and willingly and can attest to it, then the judge approves it. This means the divorce is finalized. If these issues cannot be resolved then a couple will have to go through divorce court and have a judge decide on the aspects of the marriage dissolution. Once that is decided an Order of Dissolution is the end result of the trial.
Working with a Family Law Firm
If you are facing a divorce, you should work with an attorney that will take a vested interest in your specific situation and advise you on what you might face in a divorce regarding property division, child support and custody, and alimony. They will be able to advise you on your options. An attorney will provide support and guidance as you work towards ending your marriage.
For advice on divorce, you need the expert law firm of Law Offices of Korol and Velen, Certified Family Law Specialists.